While the UK is surely one of the dog-friendly countries because of its friendliness and minimal legal constraints, there are a few rules that a dog owner in the UK has to follow. The Control of Dogs Order 1992, is one of them. This act cites a clear warning on what happens if a dog is not wearing an ID. So, what to put on dog tag UK?
What to Put on Dog Tag UK?
In order to abide by The Control of Dogs Order legislation, a dog must wear a collar with the following details on them:
Owners name (initial and surname)
Address
Postcode (written or engraved)
The law mandates dogs to wear a dog tag or a collar in public places and any changes or updates in the information, for example, change of owner, or address change must reflect in the dog tag. You can also add a contact number to the tag.
But, why add so many details on a dog tag?
Well, dog tag information can help a stranger, or any other authority identify a dog's owner. So, if you somehow lose your dog and someone finds it, they can know about you and return the dog. Thus, the main intent behind this enforcement is identification and verification. In general, this is required when your dog gets lost and having the details makes it easy for an individual to proceed with the rescue procedure or return.
Following is an example of how the details should be written or engraved on the dog tag:
Home address
Jadon Smith
1 High Street
Bristol
DR18 9JY
Additional dog tag information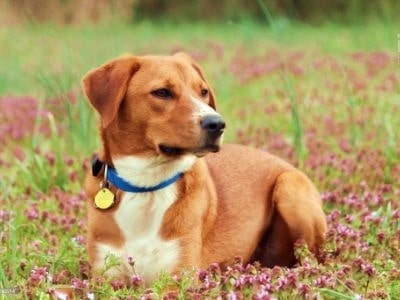 As mentioned earlier, you can add contact information to your dog tag. One can easily reach out to you in case one find your dog roaming around the street without any assistance. Here are some other details you can consider to add on the dog tag:
Medical information: adding details covering the health details of your furry friend can help a stranger or concerned authority to provide the meds. A short phrase such as "needs meds" can do the trick.
Personal message: a personal message indicating the behaviour of the dog can come in handy. For instance, "I am friendly", can create a positive impression in a stranger's mind. So, they find your dog roaming around, seeing such a friendly message may motivate them to consider handling your furry friend and find you through the tag ID.
Friend contact: adding the contact information of your friend can also boost your chances of getting back the dog if lost.
Reward: a lucrative reward or some eye-catching benefit will also be useful. For example, "get champions league tickets" or "concert tickets" inscribed on the tag can make users return the dog instantly. Make sure you do provide the reward, lol!
While this information can prove to be decisive in finding your dog, it may also get irrelevant, how? Well, if you add the longer phrases and miss out on crucial details it's pointless. For instance, if you don't add the contact information but, engrave a phrase – "return me if I am alone" or "need help I am lost in here", then a stranger will find it difficult to return the dog.
To make the process of reunion of pet dogs with their owners easy, the government enforced compulsory dog microchipping laws in 2016. The law clearly suggests it's compulsory for dog owners to have their dogs microchipped otherwise they will be liable to a £500 penalty.
The rules may seem strict but, they are beneficiary for both dogs and their owners. So, what qualities do you need to look for when you buy a dog tag?
Signs Of a Quality Dog Tag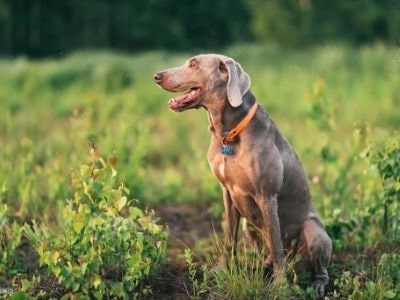 Using a good quality dog tag is necessary as it can cause issues for dogs. For instance, if the material is not good they can get irritated. A quality dog will constitute the following aspects:
A quality dog tag will have lightweight. This is because heavy tags can get uncomfortable for dogs, especially for puppies. So, you need to buy a tag in a smaller size. Now, you're probably wondering – what to do when the dog starts ageing.
Don't worry, companies assist with the resizing of the dog tags as your dog gets older. However, if you buy one from a retailer chances are you may get stuck with the same size tag and will have to replace it.
Companies making dog tags are now using pristine technology to enhance the legibility and longevity of their product. For instance, they leverage laser engraving which allows them to make precise cuts into the material.
As a result, you get a top-quality dog tag with no smudging, scratching or scuffing on it. You can get details engraved and they'll stay there for longer periods.
The companies that form dog tags consider how dogs may react to the material type. If the material is itchy then the dogs will attempt to remove it. So, they ensure that the material is soft and is not causing any issues for the canines.
Hence, there is no need to worry about the presence of scratching material or toxic material. While buying, make sure you buy one that is lightweight and from a genuine retailer.
Benefits of a using dog tag
You get plenty of benefits while using a dog tag on your furry friend. Now, if your pet dog is microchipped you may think- why is the dog tag collar necessary?
Well, a dog tag authenticates your dog, meaning, it provides an indication that your dog has a home. Otherwise, a stranger may either pet your dog or give it to a rescue shelter. So, here are some of the noteworthy benefits of using dog tags:
Easily available on the market
Not expensive
Easy customisation (comes in different sizes)
Fast identification (makes it easy to return the dog to its rightful owner)
Drawbacks of using dog tag
We saw the benefits of using a dog tag, but, there are some drawbacks of using a dog tag. Following are some of the drawbacks you need to keep in mind:
Possible choking hazard
Tags are noisy
The dog is hesitant and resisting to wear the tag
So, what can you do to make up for these drawbacks?
To avoid choking, you can pick a collar which is easily adjustable. Keep a two-finger gap underneath to ensure that the dog doesn't feel the pressure of the collar. For noise, you can use tag silencers. These are some plastic pieces that go around the tags minimising the noise.
Lastly, to counter the resistance of wearing the tag, you can use a simple technique. When you train the dog for wearing a collar, use some treat or reward and apply the tag while acknowledging their positive behaviour.
Dogs Exempt From Wearing Tag For Identification
The law of wearing the collar with a dog tag is applicable for the majority of dogs, however, there are a few exempts. The identification law doesn't apply to the following dogs:
Hunting dogs
Dog active in sporting events or competition
The ones who are helping eliminate vermins
Dogs who are in service, for instance, in the police
Registered guide dog
Rescue or an emergency work dog
Thus, if your dog is not any of the above-mentioned types, it will have to wear a dog collar while going out in the public domain. Now, you may wonder why these dogs are exempt. The simplest explanation is they are working dogs, and are well-trained.
FAQs
What information should be on a dog tag?
Dog tag information must cover the owner's name, home address, and postcode. These are mandatory details mentioned in the government legislation. Failing to comply can lead an owner to pay a fine of up to £2,000.
Is it illegal to walk your dog without a tag in the UK?
As per the law, all dogs must wear a collar with their owners' name & address mentioned on it, especially while strolling in a public place. So, even if your dog is microchipped, you still need to use the collar or the dog id tag while going out.
Should you put your dogs name on its tag?
No, you must completely avoid using your pet dog's name as dog tag info. Because if a stranger with ill intentions, manages to control your dog and trains him to obey some commands using their name, then it could get sold to another person. The buyer may also not consider the pet to be stolen if they see the pet obeying the commands.
Can you put a dog tag on a harness?
Yes, you can! The majority of the harnesses come with a suitable ring to attach a dog id. While The Control of Dogs legislation only requires you to have the ID tag on a collar but, you can easily attach one to the harness so, why not.
Is stainless steel or aluminium better for dog tags?
A dog tag reacting to a magnet with higher iron content is susceptible to rust and corrosion. The aluminium tags contain will not react to the magnet but, they are soft. So, a surgical stainless steel dog ID is the best bet for tags and is reliable as well.
What To Put On Dog Tag Uk – Final Take
The Control of Dog legislation makes it necessary to put a dog collar with ID. Yes, some working dogs are exempt but, you have to put your name and address on the dog tag. The general aspect of such a law is to maintain authenticity and also reduce the lost dogs count.
So, if you are having a pet dog in the UK, and don't have a dog tag for identification we suggest you get one. Make sure the dog tag engraving consists of accurate information, the details matter and adding a contact number is almost a necessity. No one is going to send you a letter or postcard to your address.