Did you know that some dogs have a strange habit of eating stones? It might sound unusual, but it happens more often than you might think. but "Why do dogs eat stones?"🪨
Is it a sign of nutritional deficiency? Boredom? Or simply an innate urge that science has yet to fully understand? So, let's find out why our dogs🐶 sometimes have this not-so-appetizing preference.
Why Do Dogs Eat Stones?
When we talk about dogs eating stones, we're referring to the unusual habit some of our dogs have of swallowing pebbles and rocks.🪨 This peculiar behaviour can be a source of concern for pet parents, as it carries certain risks.
Eating stones, also known as lithophagia, occurs when dogs ingest small rocks or pebbles. It is not exclusive to a particular breed or age group of dogs. This behaviour can affect both puppies and adult dogs.🐶
Imagine your playful puppy curiously picking up stones during a walk. Or perhaps your older rescue dog, who seems to have a fascination with rocks in the garden.🏞️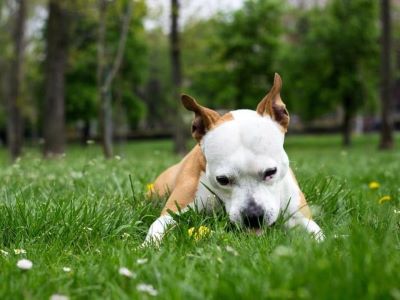 It's crucial to understand why they do it. Let's see some of the reasons why Dogs Eat Stones:
1. Curiosity and Exploration
Dogs are naturally curious animals, and they often explore the world around them using their mouths. Just like human infants who put objects in their mouths to learn about them, dogs do the same.
Stones, with their different textures, shapes, and temperatures,🌡️ can catch a dog's interest. They might pick up stones during outdoor adventures, seemingly drawn to the unknown sensations.
2. Nutritional Deficiencies
Sometimes, dogs eat stones due to nutritional deficiencies. When their regular diet lacks essential minerals or nutrients[1], they might resort to eating non-food items like stones in an attempt to fill the gaps.
Specific minerals, such as calcium, phosphorus, or iron, are crucial for a dog's well-being, and their absence from the diet can lead to unusual dietary choices.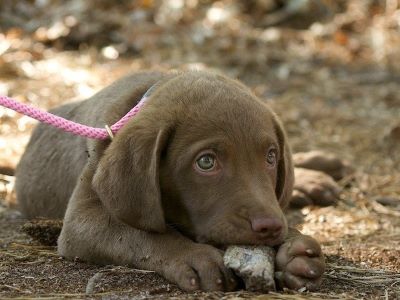 3. Pica
"Pica is a term used to describe the consumption of non-food items, and it can be a behavioural disorder in dogs", confirms Barri Morrison from PetMD.
Some dogs may develop pica due to psychological factors, stress, or anxiety.📈 These underlying emotional issues can drive them to seek comfort in consuming unconventional items like stones.
4. Dental Issues
Dental problems can also motivate dogs to chew on stones. When dogs experience discomfort or pain in their mouths, they may try to alleviate it by gnawing on hard objects.
Common dental issues in dogs include gum inflammation, broken teeth,🦷 or tartar buildup. Chewing on stones may provide temporary relief from these problems, albeit at the risk of causing further damage to their teeth and gums.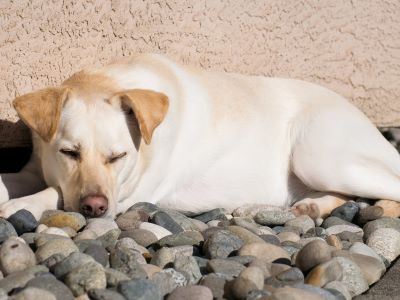 Health Risks
It's important to remember that dogs are naturally curious, and their curiosity can sometimes lead them into dangerous situations.⚡Here are some significant dangers:
Choking
If a stone gets stuck in the throat, it can block the airway, which leads to choking. This is a life-threatening emergency that needs quick medical attention.🧑‍⚕️
Imagine this is like a roadblock inside your dog's body. The stone prevents food, fluids, and waste from moving through the digestive system. This leads to severe pain, vomiting, and a potentially life-threatening situation.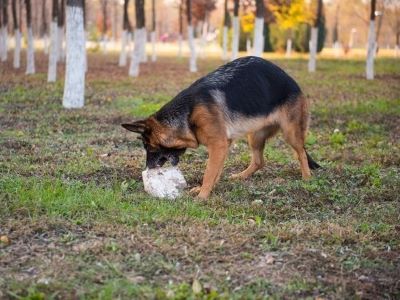 Dental Damage
Dog teeth are strong but not designed for chewing on hard objects like rocks. When they chew on stones, it can lead to various dental issues.🦷 Just like how we might chip a tooth when biting into something hard, dogs can experience similar dental damage.
The rough edges of stones🪨 can also harm a dog's gums and the inside of their mouth. This can lead to bleeding, inflammation, and discomfort.
Dental health is crucial for dogs just as it is for humans. Dental problems can cause pain, affect their eating ability, and even lead to infections.
Preventing Dogs from Eating Stones
Preventing dogs from eating stones is essential to keep them safe and healthy. Just like humans, dogs need a well-balanced diet to stay healthy. A good dog diet typically includes:
| Nutrient | Importance |
| --- | --- |
| Protein🍗 | Building strong muscles and essential for growth |
| Carbohydrates | Providing energy for daily activities |
| Fats | Supporting a healthy skin and coat, plus energy🧈 |
| Vitamins and Minerals💊 | Acting like the body's little helpers, maintaining health |
| Water | The all-important hydration for all living beings💧 |
These foods are usually well-balanced and designed to keep dogs healthy. While we love sharing, not all human foods are safe for dogs. Some can be harmful, so it's best to stick to dog food.🥣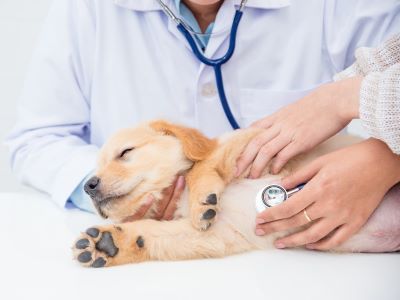 In some cases, dogs may still have nutritional gaps in their diet. Here are some supplements that can help:
Multivitamins: These can fill in the nutritional gaps in your dog's diet. They usually come in tasty forms that dogs enjoy.
Mineral Supplements: If your dog has a known deficiency in a specific mineral (like calcium or iron), your vet may recommend supplements.
Omega-3 Fatty Acids: These are great for a dog's skin and coat and can be beneficial if your dog has skin issues.
Basic obedience training is crucial to stop dangerous behaviours like eating stones. These commands are not just handy, they can even save your dog's life.🐶
When you catch your dog with a stone, use a calm but firm voice to say "Drop it" This trains them to safely let go of the stone. The "leave it" command helps them learn not to pick up stones in the first place[2].
Yelling can make them nervous, and they might swallow the stone quickly,⌛ which is risky. Instead, get their attention with a toy or treat as a reward to keep them safe and happy.
FAQs
What Happens if a Dog Eats Stones?
Stones can cause intestinal blockages; symptoms of this can include diarrhoea, constipation and lack of appetite. Depending on the size of the pebble or stone your puppy may well pass it through without a problem, but as stones can't be broken down by stomach acid it can cause problems.
What to Do if a Puppy Eats Stones?
If you have a rock-chewer at home, make an appointment with your veterinarian immediately. Your veterinarian can perform a physical examination to determine if your dog has an underlying health condition or nutritional deficiency.
Why Does My Dog Like Chewing Stones?
The dog may be trying to work out anxiety or frustration, although it is also possible that he or she is simply bored. Many dogs start chewing on rocks because they have a compulsion to chew something, yet they lack the right chew toys.
Conclusion
So, in conclusion, "Why do dogs eat stones?" This peculiar habit can cause harm to our dogs and their bodies, as we need to look out for them. So, it's clear that understanding and preventing this is necessary.
If you catch your dog munching on stones, do not ignore that and consult with a vet, as it is our duty as pet parents to keep them healthy and safe.❤️‍🩹
Reference:
Why do dogs eat everything? (n.d.). PDSA.
Arford, K. (2023). Why do dogs eat rocks? American Kennel Club.