Get ready for an exciting journey because we're about to find out How Much Are Dog Training Classes at Petco? But before that let's take a moment to appreciate the importance of dog training.🐕‍🦺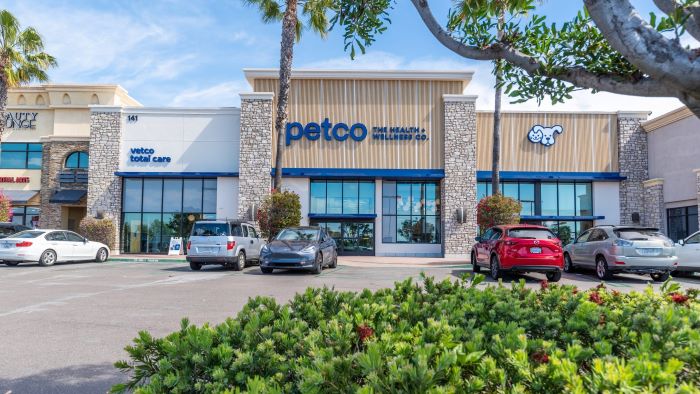 Our furry friends are a source of joy, but they can also be a handful. They love digging up gardens and rearranging furniture! That's where dog training comes in.
So, as we explore this quest for knowledge, remember that dog training isn't just about teaching cool tricks (although those are great too). It's about making our pets well-behaved and enjoyable.🐶
How Much Are Dog Training Classes at Petco?
The cost of dog training classes at Petco varies depending on the trainer, the length and type of training program, and the location. However, most in-person training programs at Petco range from $75 to $150.💸
Petco is a national pet retail chain that offers a wide range of pet products, services, and solutions. The company was founded in 1965 as a mail-order veterinary supply company in California. Over the years, it has grown into a pet food and supplies chain.
Petco is committed to providing pet owners with high-quality pet education and services. The company offers a variety of services such as grooming,🧼 veterinary care🧑‍⚕️, pet adoption, and dog training classes.
Types of Dog Training Classes
Petco's dog training classes are designed to help dogs of all ages and skill levels. Puppy training classes are crucial for socializing your young pup with other dogs and people.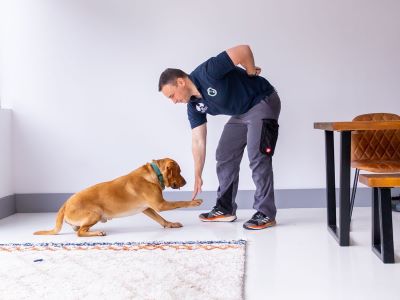 Petco offers a variety of dog training classes designed to cater to different needs and skill levels. Here are some of the classes they offer along with their prices[1]:
Puppy Training (8 to 16 weeks old): A 6-week class that covers potty training, proper socialization, foundational cues like "sit," "down," "come," and more. The cost is $149.
Beginner Training (16 weeks to 6 months old): A 6-week class that reinforces puppy group class behaviors, loose-leash walking, "leave it," "wait," tricks, games, and more. The cost is $149.
Fundamentals Training (6+ months old): A 6-week class that covers "sit," "down," "come," loose-leash walking, and curbing undesired behaviors like jumping and barking. The cost is $149.
Advanced Training (6+ months old): A 6-week class that focuses on advanced skills such as "heel," "down," "wait," recall with distractions, polite greetings, games to keep dogs mentally stimulated, and more. The cost is $149.
AKC Essentials Package: The cost for an 8-week to 6-months-old puppy group class combined with a beginner group class and AKC Puppy Test is $249, while a 6-week fundamentals group class combined with an advanced group class or AKC Canine Good Citizen Group Class and AKC Canine Good Citizen Test is also $249.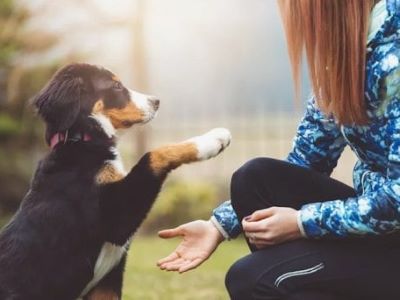 Please note that these prices are subject to change, and it's always a good idea to check with your local Petco store for the most up-to-date📆 information.
Basic Obedience Classes
Basic obedience classes reinforce fundamental commands, enhancing your ability to manage your dog in everyday situations. Consistent training fosters a stronger bond💪 between you and your dog as they learn to respond to your cues.
Teaching commands like 'leave it' and 'heel' can prevent your dog from running into danger on walks[2]. Basic obedience can also address common behavioural issues such as excessive barking or jumping.
Advanced Training Classes
Advanced classes build on basic commands, teaching more complex behaviours and improving precision.
Stimulation: These classes challenge your dog mentally, which can be especially important for high-energy📈 breeds.
Off-Leash Control: You'll learn how to have off-leash control of your dog, granting them more freedom while maintaining safety.
Problem Solving: Advanced training often involves problem-solving exercises, making your dog a more adaptable and intelligent companion.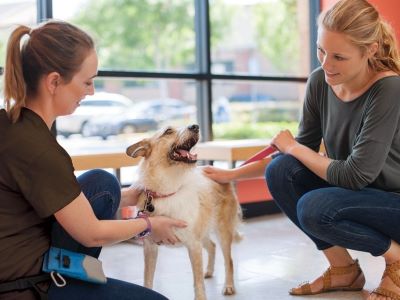 Specialized Training Classes
Agility classes improve your dog's fitness, coordination, and confidence. They're also a lot of fun! These classes focus on addressing specific behavioural issues such as fear, anxiety, or aggression.
Specialized classes cater to unique needs, ensuring your dog gets the precise training they require. Dogs participating in agility classes, for example, gain better athleticism and mental agility.
Additional Cost
In addition to the classes, there may be additional expenses that you should consider before enrolling your dog in a training program. Depending on the type of training program, you may need to purchase certain supplies or materials such as a leash, collar, clicker, or treats.🍬🍭
These costs can range from a few dollars to over $50 depending on the quality and quantity of the items you purchase. Petco offers additional services such as private training sessions, which can be more expensive than group classes.
While Petco's dog training classes are generally affordable, it's important to read the terms and conditions of the training program carefully before enrolling your dog.
Instructors and Methods
At Petco, our dog trainers aren't just instructors; they're like the doggy professors of the pet world! 🎓 These pros go through full 12 weeks of hands-on training – the equivalent of a dog's summer camp, but for humans!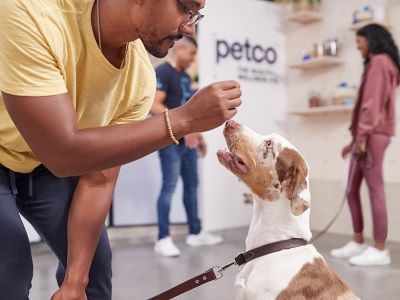 Why all this training, you ask? Well, it's because we want our trainers to be like dog whisperers. They learn the secrets of how dogs think, learn and talk. It's like getting a backstage pass to the doggy mind!
Now, let's talk methods. No grumpy faces here at Petco! It's all about good vibes and happy tails! We use what's called "positive reinforcement," which is like giving your dog a round of applause (in the form of treats and praise) whenever they do something pawsitively awesome.
But the fun does not stop there. We kick things off with an one-on-one private lesson – it's like a doggy interview. Our certified trainers chat with you and your furry friend, figuring out exactly what they need to become the best-behaved pet on the block.
Our trainers are with you every step of the way, ensuring that your dog gets the attention and guidance they need to shine. It's like having a personal coach for your dog – because, let's face it, every pet is a superstar in the making at Petco!
FAQs
❓What Is the Best to Start Dog Training?
The American Veterinary Society of Animal Behavior states: In general, puppies can start socialization classes as early as 7-8 weeks of age.

❓What Is the First Skill to Teach a Dog?
While there is no specific order in which to train basic commands, one of the best skills to teach first is "come" because it is a lifelong skill your puppy needs for obedience and safety. "Sit" is another relatively easy command to teach your puppy, especially if you use rewards and lots of praise.
❓How Do I Know if My Dog Wants to Pee?
Some signs are obvious, such as barking or scratching at the door, squatting, restlessness, sniffing around or circling. When you see these signs, immediately grab the leash and take them outside to their bathroom spot. If they eliminate, praise them and reward them with a treat. Keep your puppy on a leash in the yard.
Summary
Now that we've explored "How Much Are Dog Training Classes at Petco?" Choosing the perfect dog training class is like finding the ideal shoe – it needs to fit just right! the cost isn't the only factor to consider when choosing the right class for your dog.🐶
The skills learned in these classes are building blocks for a happy and harmonious life together. Proper training keeps your dog safe. They learn commands that can prevent them from darting into traffic or gobbling down something they shouldn't.
Plus, socialisation with other dogs helps them become well-adjusted pooches. Training helps ensure that your dog is a delightful companion wherever you go. So, lastly: when it comes to dog training, one size does not fit all.
Take the time to assess your pet's needs, Trust us, it's a decision that'll have tails wagging and hearts happy for years to come. Happy training!🐾
Reference:
Petco-dog-training-Petco
WebMD Editorial Contributors. (2021b, February 19). Dog training: Obedience training. WebMD.