While choosing the coolest coat for your dog, it is also necessary to be sure of its ideal size. Dog coats are an entire outfit for most dogs so it becomes important that the coat does not restrict your pet's movement.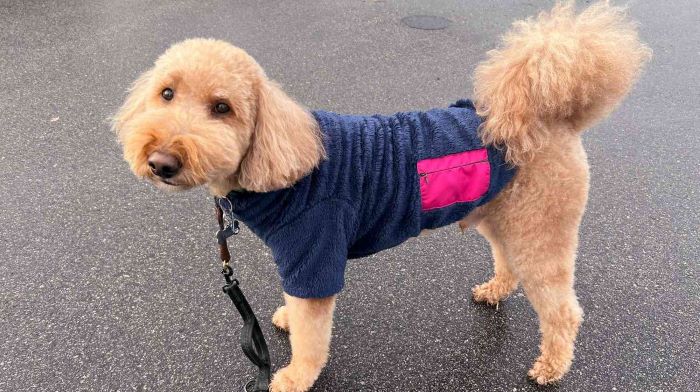 Guessing the size of the coat does not work every time. If it's too big, it would probably slip off and if it's too small, it would be tight and uncomfortable. Thus, it is better to take the correct measurements so that it can fit your furry companion.
You Might Also Like:
Rosewood Joules Water Resistant Dog Coat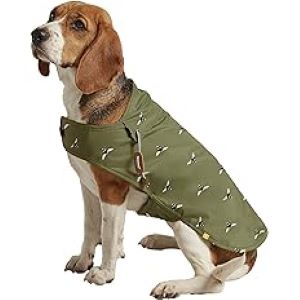 GALPADA Retractable Mini Measuring Tape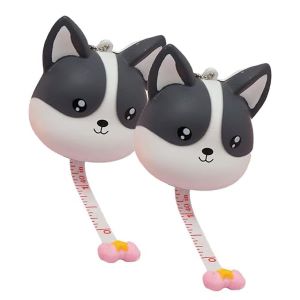 Dricar Dog Shoes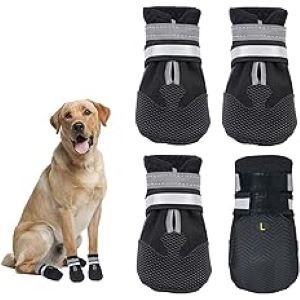 Why Use a Coat?
There is a myth that dogs do not feel cold. But, just like humans, they do, especially the ones that belong to warmer weather. Just because they have a fur coat doesn't mean they can tolerate the cold. For such dogs, coats are a perfect option to keep their body warmer whilst on a walk.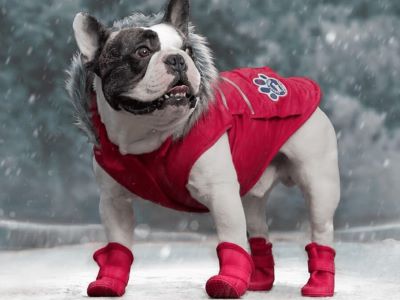 Other than winter, dogs might also need a coat in monsoon to protect themselves from rain. This would keep the dogs dry, so you don't need to towel dry them at home, causing the dog stinky. Dogs love going outdoors despite the weather conditions. Thus, having a coat could act as a shield against unpredictable weather conditions.
Above all, coats have also become a part of day-to-day fashion. Dog owners categorize it as a "must" for their dog's wardrobe to make him look cool and fashionable. Hence, to take your dog for a fashion walk on the street, you need the perfect size that suits the unique shape of your dog.
Measurement Guide
There are generally two types of coats. One is the jacket coat that covers the shoulders, chest, thighs and stomach whereas the other blanket style does not cover the dog's entire stomach, but rather sits on top of the dog's back.
Hence, for the blanket coat, you need to measure the length and the chest but for the jacket coat, the measurement of the neck adds. For coat with legs, along with these three measurements, the leg length is also measured.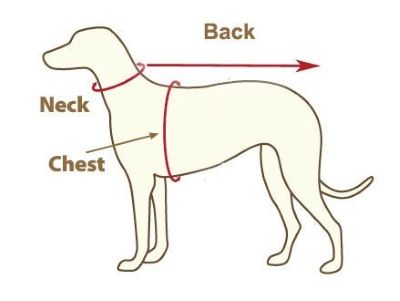 To measure the length, place the tape at the base of the neck, where the collar is worn until the base of the tail. This is the primary measurement for any coat.
The chest is the deepest part behind the front legs of a dog. Remember, this measurement should not be too tight for your dog to feel uncomfortable. Neither should it be too loose to get the dog's legs caught.
Measure the neck of the dog where you tie the collar. The size of the neck is the same as that of the collar of your dog. Being too large in the neck would not be a problem as many dogs like it to be loose. However, being too tight can choke the neck.
As mentioned, this measurement is needed for coats with legs like trousers, fleece or some raincoats. This starts from the top of their legs down to just above their paw.
Before taking these measurements, it's good to first determine at what temperature does a dog need a coat.
Defining the Perfect Coat
Not every dog likes to put on a coat. So that your pet does not associate any negative experiences with the clothing, it should be as easy and fast as possible to put it on. A well-fitted coat should not restrict your dog's freedom of movement, or cause any rubbing or discomfort.
It can also be unpleasant for your pet if the coat moves with its steps. Finding a good fit without coat distortion is therefore essential for wearing comfort. You can opt for elastic or velcro fasteners. Velcro can be easily adjusted and put on in no time. It will hold the coat around your pet without slipping.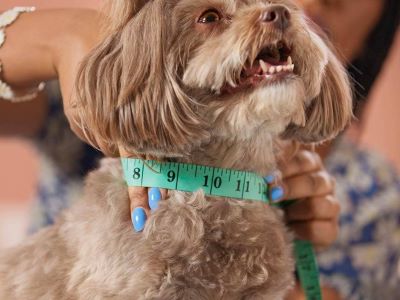 Moreover, an important aspect that is often overlooked is the material of the coat. The material is crucial for your pet's skin. Choose lightweight and skin-friendly material for your pet to be comfortable in the coat.
Types of Coat
For different requirements, there are various coats available to safeguard your dog. Some of them are:
A dog raincoat is extremely comfortable in rainy weather. At best, it not only protects its body from above but also the sensitive abdominal area from below.
These raincoats are usually waterproof and so as a useful benefit your home is always kept free of mud, wetness and dirt after these wet and happy walks.
Meanwhile, if you are unsure of which coats are the best, check the article "Best Waterproof Dog Coat With Legs UK."
Sometimes, rising temperatures make it dangerous for your pet to go outside. There are several different types of cooling coats perfect for defeating the summer days of your dog.
This is a perfect accessory for snowy winter days. It guarantees protection with fashion. When winter hits its full effect, parkas are perfect to keep your pet warm while simultaneously looking stylish. It will protect your pet from severe weather.
These heavy-duty coats are designed specifically to keep dogs warm in even the coldest winter temperatures, making them the ideal choice when you need to know how to keep dogs warm in winter.
This is not a stylish coat but rather works as a life protector. It increases visibility on early-morning walks or late-night play sessions.
FAQs
How should a dog coat fit?

A well-fitted coat should not restrict your dog's freedom of movement, or cause any rubbing or discomfort. Also, the coat should cover the shoulders, chest, thighs and stomach if it's a full-coverage coat.

Can a dog wear a coat all day?

The dog should wear the coats and sweaters only when needed. They should be worn especially while going outdoors. Wearing them in the house would easily overheat them.

What temperature do dogs need a coat?

Small or thin-furred breeds, puppies, and senior dogs will generally need a winter coat when the temperature outside feels at or below 32°F (0°C). Once the temperature drops below 20°F (-6.6°C), keep a close eye on your dog, regardless of breed, for signs that they are uncomfortably cold.

Can you measure a dog with a tape measure?

Always measure your dog with a soft tape, while they are standing. The tape measure should be such that it is not too tight for your dog. You should easily slide one or two fingers underneath the coat.
Summary
In a nutshell, choosing the right fit coat for your dog isn't a challenging task. You just need to grab a measuring tape and mark down your dog's size. Refer to this size while buying a new coat for your dog.
If your dog measures in-between sizes, it would be advisable to pick the larger option, as it will prevent your dog from becoming uncomfortable and allows for your dog's harness to fit underneath if desired.