If you are a dog owner and a fan of IKEA, you might wonder if you can take your dog to IKEA? Well, IKEA is known for its affordable and stylish furniture and taking your little pup with you sound exciting, isn't it?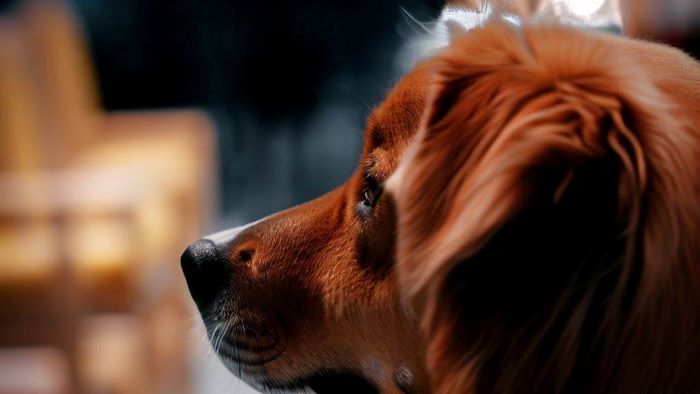 IKEA offers a wide range of products, and it is a fun place to hang out with your doggy, but you might ask are dogs allowed in IKEA UK? The answer is not so simple.
Let's find out !
You Might Also Like:
GoBuyer Waterproof Pet Dog Car Seat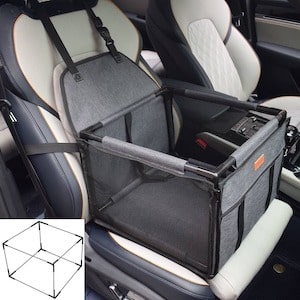 Smart Choice Dog Toy Box
Yipetor Durable Dog Chew Toys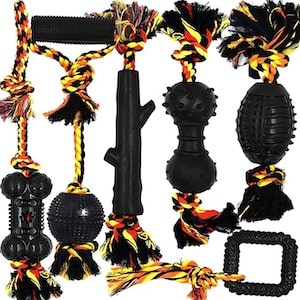 Is IKEA Dog-Friendly?
IKEA is popular for its affordable and gorgeous furniture. But is IKEA pet friendly in the UK? The answer to this question is, "NO" unless your pooch is a registered service animal. According to official website of IKEA, registered service animal includes guide dogs and hearing assistance dogs.[1]
The policy of No dogs is applied to all pooches, regardless of their size. According to IKEA's official website of the UK, all furry pals are advised to stay at home as they are not allowed. This assures safety and comfort for both your pet and other customers.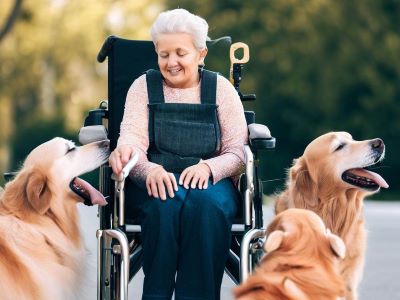 IKEA's restricted dog policy is created to make sure that the customers have a good time while shopping and there are many customers who are allergic to dogs, so if anyone gets offended then this will affect their sales. Also, no matter how trained the dog is, there is a possibility your dog will disturb other people. So, IKEA do not allow dogs.
What Is the Difference Between Service Dogs, Pets, and Emotional Support Animals?
So now we know, only service dogs are allowed in IKEA stores. But, what is a difference between a service dog and a pet. Allow me to explain this for you !
Service dogs are not included as pets as they are trained to perform certain tasks like helping a person who is suffering from physical, psychiatric, sensory, intellectual and other mental disability. Another type is Emotional support animal.
The definition of Emotional support animal is they are not trained to perform any tasks. They relieve depression, anxiety or provide emotional support.[2] And, even Emotional support animals are not allowed in IKEA's property.
Thus, the rules are different for pets, service dogs and emotional support animals.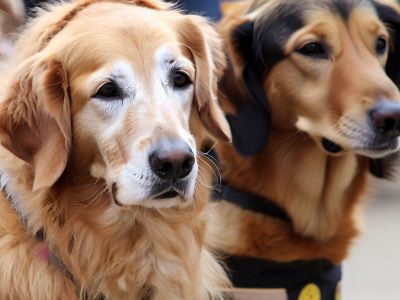 FAQs
Can animals go to IKEA?
It depends on the type of animal. IKEA is a well-known home decor shop having certain pet policies like only service dogs are welcomed in their store. Dogs can destroy their products, and some people even have dog allergy. So No, not all animals can go to IKEA.
Is it illegal to take dogs in UK shops?
No, technically there is no law that states dogs cannot enter shops. And there are certain shops which allow dogs like Apple, Lush UK, HomeBase and others. But, certain shops like IKEA, and other food shops where food is prepared, handle or stored do not allow dogs because of the chances of contamination.
What IKEA have pet policy?
There are many reasons for IKEA's no-dog policy. IKEA has a huge range of customers and to keep them safe is important. Small children are afraid of dogs and even some adults get easily scared in presence of dogs, so they kept this no dog policy.
Is the UK dog friendly?
Yes, UK is dog friendly as you can easily travel with your little pup anywhere and there is no need for pet passport or rabies vaccine. Comparatively, it is easy to carry your dog everywhere in UK, and it is the best place to roam with your pup.
To Conclude
To finish up, IKEA do not allow dogs in their store, but they do allow service dogs. In UK, they do not allow carrying dogs in their premises because there are many people who have dog allergy and these pooches can also cause destruction. Thus, IKEA is not dog-friendly
However, some shops might be pet friendly, so it is better to talk with the outlet manager on the phone before taking your furry friend with you.
References :
Can I bring my pet into an IKEA store? – IKEA United kingdom. (n.d.).