In general, dogs are not welcome in restaurants. People find it unsanitary or unhygienic. But, are dogs allowed in restaurants uk? Yes, they are. It's legal to take dogs in restaurants (UK), but the customers of the restaurants in the UK find it surprising and at times annoying.
No matter how adorable the dogs are, there is a legit concern in both restaurant owners' and customers' minds. They think about their behaviour i.e. how they may act or what type of gesture may trigger a rigorous response from them.
So, if you are looking to take your dog to restaurants you'll have to see that you follow certain guidelines and ensure you don't break any policies outlined by different restaurants.
You Might Also Like:
QiCheng&LYS Dog Hoodies Clothes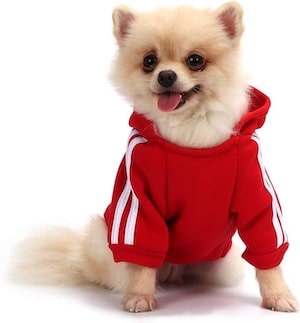 Candure Dog Lead with Soft Padded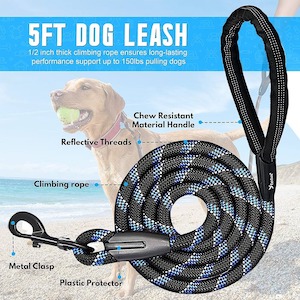 Benebone Durable Wishbone Dog Chew Toy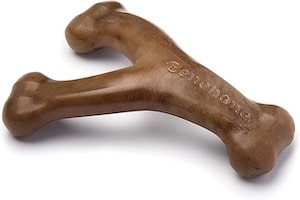 Are Dogs Allowed in Restaurants UK?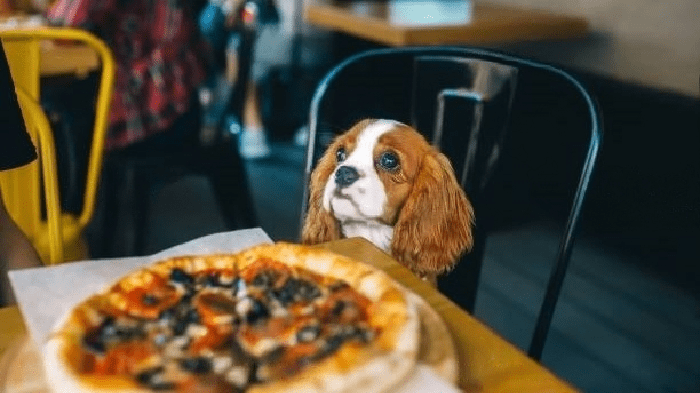 There are a few aspects to consider while you think of taking your dog to a restaurant in the UK.
1. Make sure you know the health and safety regulations for pets in different restaurants and food establishments.
2. Regardless of the legality, there are many restaurants in the UK where dogs are not allowed. Keep an eye out for such places. To avoid any hassle check out the websites before you decide to visit the place.
3. While visiting the restaurant (even if the dogs are permitted) you have to maintain discipline. This simply means respecting the privacy of fellow audience.
4. Some restaurants keep restrictions around places where dogs are not allowed. For instance, restaurants don't allow them near the bar or buffet line.
Dogs in Restaurants laws UK
There is no exact law that states that dogs are not allowed in restaurants. However, you need to follow the general guidelines outlined by the government. There are different rules pertaining to the entry of dogs or pets in different restaurants.
The UK government guidelines on handling dogs in public are precise and also applicable to private domains.
The general outline of the guideline is that your dog must not be out of control in public places, neighbours' houses or in the owner's house. Any misbehaviour causing harm or any distress to an individual may result in penalties.
So, what is the best way to ensure that your dog doesn't cause any trouble at a restaurant? Well, it's good practice to call the restaurant and get the specifics on their policies for pets before dining there.
But, why are dogs not allowed at some restaurants? Let's find out.
Dogs Not Allowed in Restaurant
Dogs are not allowed into restaurants as they are not clean creatures. Also, their presence in such places where food is delivered risks other people's health and is a health code violation. They carry lots of bacteria and germs which is not good for both customers and the restaurant employees.
Further, individuals who are enjoying their food may get distracted by the constant barking of dogs. This can cause anxiety amongst the people as they wouldn't get to have their meal with a dog lurking around.
Restaurants with Dogs Allowed
Gradually, restaurants and pubs across the region are beginning to make their establishment dog-friendly. The crucial aspect is to keep your dog at its best behaviour. You can dine with your dog as long as you keep the place clean and your dog doesn't bother anyone who is dining at the place.
Further, restaurants that do allow dogs and other pets follow strict kitchen rules and maintain hygiene. Dogs are not allowed in close proximity to the kitchens or any such place where food is prepared, handled or stored.
Tips For Making a Dog-friendly Restaurant
Allowing the dogs or any other pets in a restaurant is completely up to the owner. If you are one such restaurant owner who is looking to accommodate a dog-friendly environment then below are some tips you can consider:
#1 Inquire the customer and find out if they are visiting for dining or just to have drinks. This will help your dog-friendly restaurant is to manage the space and seating arrangements.
#2 Explain the premises rules for dogs and make sure the customers understand them.
#3 Keep dog food available within the premises.
#4 Have the necessary utilities such as dog bowls.
#5 Instruct the restaurant employees to avoid contact with dogs. If they do come in contact they should immediately wash their hands and get rid of the germs.
#6 Decide on the number of dogs allowed i.e. limit as per the convenience.
FAQs
Are dogs allowed in pub UK?
There are many pubs in the UK that allow dogs. The pubs put up a sign showing if they are allowed or not. All you need to do is maintain the ethics around the eating area and control your dogs to avoid any altercations with other customers.
Why are dogs allowed into restaurants UK?
There is no specific dog in restaurant law uk that stops people from taking their dogs to restaurants. The owners take the decision whether they are allowing them or not. The common but the most important rule that owners set while making their restaurant dog-friendly is that they cannot enter the area where the food is being cooked.
Can my dog sit in a chair at a restaurant?
It's for the best if you don't invite your dog to sit on your lap or in a chair near you. This may violate the restaurant's pet policy as it gets them within a close range of the food on the table. In addition, if you are not vigilant enough the dog may leap on the table and misbehave which can result in chaos in the restaurant.
Are Dogs Allowed in Restaurants UK – Final Remarks
Restaurants that allow dogs can only provide a dog-friendly environment if customers compliment their efforts by doing simple things like stopping them from disturbing others, cleaning up their mess (litter or urine), keeping them on the leash and so on.