Dogs are very active animals. So they sometimes go far when you are playing with them in the garden. Whenever they get free space to run, they cannot stop themselves from exploring nature. But the point is, you do not want to lose your dog regardless of the reasons.
Now dog owner wants to keep their dog safe, So they invented GPS devices and microchips for dogs. But many pet owners were wondering "can you track your dog with a microchip?" If you are using a GPS tracker or microchip then it becomes super easy for you to keep your dog under your surveillance.
I will discuss everything you need to know about pet trackers in the following paragraphs.
Can You Track Your Dog With a GPS Tracker?
GPS is a very smart device to find your lost pet and is also very helpful for you. Additionally, it saves your efforts to find your lost pet. The size of a GPS tracker is quite larger than a microchip as it contains a battery, antenna, and other required components. But you can easily hang it on your pet's collar since the size of the GPS tracker is similar to the size of medium size of a matchbox.
How Does It Work?
Now if you are wondering how it works then trust me it is not rocket science. It works like a mobile phone network. GPS tracker has a SIM card slot in it. Using a cellular network or wifi it allows you to track the live location of your dog.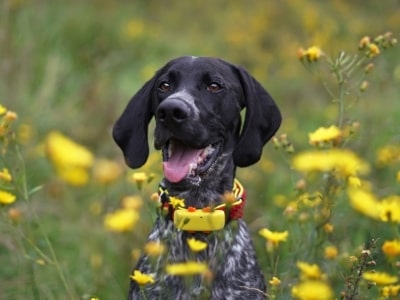 And also if your dog has lost in a remote area where there is a network issue then the GPS tracker may not work properly. Not only that in some areas and at particular times there can be issues with networks similar to mobile phones.
Additionally, you need to charge the GPS tracker from time to time. The GPS feature is actually battery consuming feature. Therefore, you can not go all way long with one charge.
The main problem is you need to hand it on the collar and it is easily removable. In case your dog dropped it somewhere then there is no chance that you will get an accurate location.
Can You Track Your Dog With a Microchip?
"A microchip implant is an identifying integrated circuit placed under the skin of an animal. The chip, about the size of a large grain of rice, uses passive radio-frequency identification (RFID) technology" as stated in Wikipedia.
That means your dog doesn't even feel that there has been something in his body and you can locate him by using a pet scanner. Can you track your dog with a microchip? No, you can not track his location, but whoever will find your lost dog can get your dog back to you.
How Does It Work?
In simple words, it is a small chip with 15-digit identification. It is the size of the rice grain which is inserted by the vet into your pet. It is also called electronic identification run by Radio Frequency Identification (RFID) technology. This method is a permanent solution.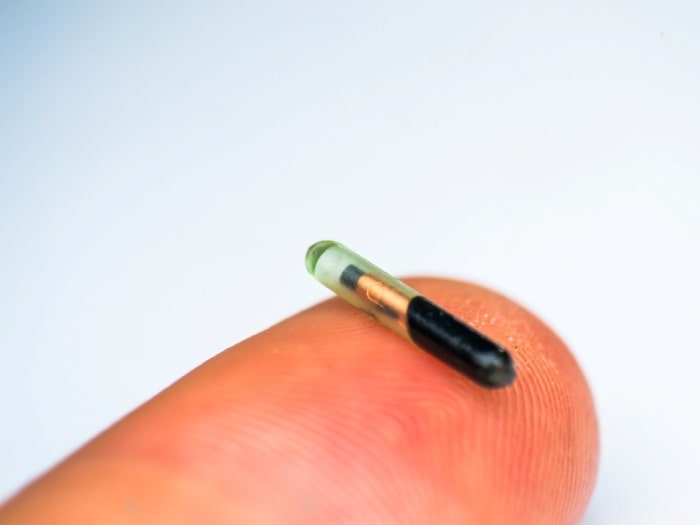 This microchip is inserted between the shoulder blade and the neck under the skin of your pet. Through a microchip scanner, anyone with a pet scanner can access the details associated with a database with your contact information.
Reasons to Buy a Dog Gps Tracker
Unless they buy a GPS tracker, most pet parents do not consider it a required thing to buy. It is exactly like having a car spare wheel. You do not realize how much you need it until you get flat tires. Therefore, check out the points why you need to buy a dog GPS tracker.
Safety: It is good to get your pet microchipped but it only helps you to get your pet back when someone scans it with a scanner. But the GPS tracker will keep you updated with the live location of your dog and also notifies you when your pet goes out of the safe.
Health monitoring: It also works as an activity tracker. As you monitor your fitness on your mobile phone or smartwatch. You can monitor the health of your dog and also prevent any health-related problems.
Peace of mind: Attached GPS tracker will give you peace of mind. Especially, If you have an active dog who wants to wander and run in the park or open area. You do not need to keep running after your dog as you know that you can track him, no matter wherever he goes.
Training: GPS is very useful for those who are training their dogs for hunting, rescue, or search. You can keep your dog under your watch and ensure that he is not going in the wrong direction.
Travel: During travel, of course, you will keep your dog near you but when you are going in unknown locations and your curious dog runs away. then it will be super hard for you to find him if you do not have a GPS tracker.
What Do I Need to Keep My Dog Safe?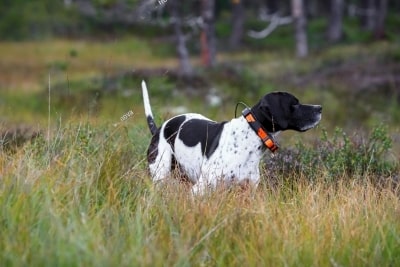 Every dog owner wants to keep their furry friend safe. And many dog owners are concerned about their dog safety more than themselves. I have a few suggestions that can keep your dog safe.
"You can be fined up to £500 if your dog is not microchipped." stated by Government of UK. It is compulsory to microchip your dog. But you cannot Track Your Dog With a Microchip, it will work as an identification collar.
First of all, you can tie an identification collar with your name, address, and phone number. In case your curious dog wanders in the neighborhood and someone finds him then he can bring him back to you by identifying him through a collar.
GPS collar is really a good investment. If you are at the workplace and want to see if your dog is safe or not then nothing is better than a GPS collar. You can see and track his current location anytime anywhere.
Moreover, you should also implant a microchip. It will keep you relaxed as a GPS collar or identification collar can be removed, But the microchip will remain with him for his whole life.
You can also train your dog to get back to you after wandering. And most importantly, you should visit the vet from time to time to ensure your dog does have any issues.
Therefore, these are a few points that can make your dog safe.
FAQs
Can you track your dog with a GPS tracker?
Yes, you can track your dog using a GPS tracker, but it also varies on many factors like the device and the weather. It will give low accuracy in the city areas where there are very tall buildings and in a wild areas where there is dense forest.
Do GPS trackers for dogs require a subscription?
There are some GPS trackers which required a cellular network(SIM card) or service plan to provide a location on your phone. And there are also some types of GPS that run on wifi. But mostly, people prefer that kind of GPS tracker which does not require any subscription or network.
Are GPS trackers for dogs waterproof?
Normally, dog GPS trackers are water-resistant. But how waterproof the tracker is depended upon the brand and device. But you can easily check the level of protection it has as all those details are mentioned in the specifications. So you can see before buying whether it is suitable for you or not.
How long does the battery last on a GPS tracker for dogs?
Generally, manufacturers provide at least a few days of battery life. Some brands provide a battery life of up to a few weeks. It also depends upon how much it has been using on which kind of network. There are some trackers available in the market which have very short battery life.
Can GPS trackers for dogs be removed by someone else?
Yes, there are possibilities that a thief can remove his collar. To solve that problem, many brands introduced anti-tamper features in GPS collars. It notifies you if someone tries to remove the collar. Also, many collars come with a feature that required passcode to remove.
Final Thoughts
I hope you never lost your pooch but for your dog's safety, you must be clear about what should you do to keep him safe. Can you track your dog with a microchip or GPS tracker? Yes, you can watch your dog using a microchip and tracker.
No one should keep their dog indoors in order to keep him safe. Dogs love to wander, but sometimes they get lost, theft or just wander around. It is very important to keep your furry friend safe. If you want to buy a GPS tracker then there are a number of options available in the market, you have to choose it according to your need. Tractive GPS Dog Tracker is one the most popular GPS dog tracker.
Reference:
Tractive. (2023, March 7). In Wikipedia. https://en.wikipedia.org/wiki/Tractive
Son, K. (2023, February 22). Everything You Need to Know About GPS Dog Collars. Veterinarians.org. Retrieved March 9, 2023, from https://www.veterinarians.org/gps-dog-collar/
Klune, J., Arhant, C., Windschnurer, I., Heizmann, V., & Schauberger, G. (2021). Tracking Devices for Pets: Health Risk Assessment for Exposure to Radiofrequency Electromagnetic Fields. Animals : An Open Access Journal from MDPI, 11(9). https://doi.org/10.3390/ani11092721