No pet parent wants to overlook their pet's health. It's good to check out the ingredient list before adding any food to your pup's feeding section. However, it's difficult to understand the exact meaning of the technical term nutrients. Choline Chloride is one of the supplements that many pet parents get confused about until they consult the vet.
So, here's everything you need to know about Choline Chloride, whether is it safe for your pup and other related queries.
Key Takeaways
Choline Chloride is an organic water-soluble salt, enriched with essential nutrients for better development of your canine's body.
Yes, Choline Chloride is completely safe for your dog. It helps to prevent unwanted health issues, and keep your pup healthy.
It also helps in the development of the pup's brain and fights against symptoms like dementia in senior dogs.
If your dog shows up with symptoms such as weight loss, vomiting, lethargy, body pain or muscle stiffness, for a long time, it's better to take him to the vet. He might be suffering from a deficiency of Choline Chloride.
Keep reading to get in-depth knowledge about Choline Chloride, and how it's going to help your canine's health.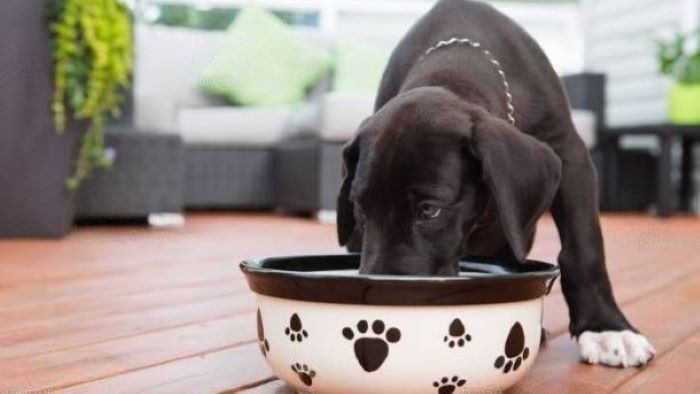 You Might Also Like:
Wagg Complete Kennel Chicken Dry Dog Food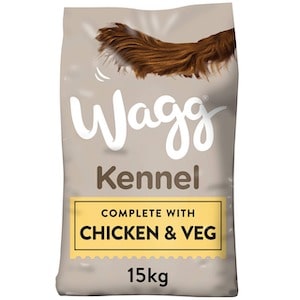 Lily's Kitchen Dog Bedtime Biscuits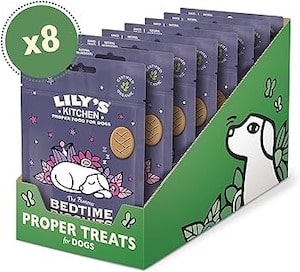 ROYAL CANIN Light Weight Care Dog Food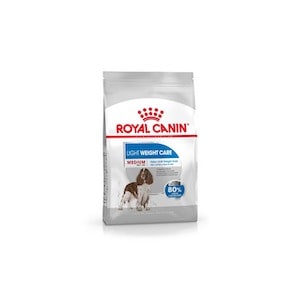 What Is Choline Chloride?
Choline available as a supplement with the brand name Cholodin® is a vitamin that is used in detoxification pathways in the liver. It is also a precursor to nervous system chemicals such as acetylcholine and dopamine. Rania Gollakner from VCAHospitals, states that supplemental choline is used in dogs and cats with seizures and cognitive dysfunction.
In simple words, Choline Chloride is an organic water-soluble salt, enriched with essential nutrients and mainly used in pet food including dog food. In addition, natural sources of Choline Chloride are chicken, salmon, flaxseed, eggs, etc.
Mainly you will see chicken meals are preferable to dogs, which helps in supplying essential nutrients such as vitamin B to your canine's body, as well as helps in body development.
Is Choline Chloride Safe in Dog Food?
Yes, Choline Chloride is totally safe in your furry pal's food. It benefits several processes, including cellular growth, metabolism, and the function of the nervous system. It can also help prevent unwanted health problems, such as memory loss, heart issues, and pregnancy concerns.[1]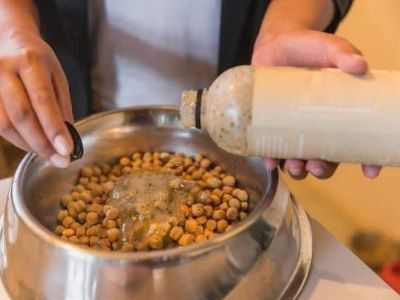 Health Benefits of Choline Chloride
Choline Chloride is one of the important ingredients in dog food, which helps in maintaining your dog's health. Basically, it helps in the development of your pup's brain, fights against symptoms of dementia in senior dogs, and also helps in protecting him from a disorder like hepatic lipidosis.[2]
Furthermore, it helps to increase metabolism, and support liver function, So, it's essential for your furry pal to get enough choline chloride via their meal. Plus, make sure the meal you are selecting for your dog must include ingredients which are a great source of choline chloride.
What Are the Symptoms of Choline Deficiency?
Dogs can synthesize choline in the liver, this not only promotes healthy liver function but also brain development, muscle function, heart health, as well as the nervous system. Choline deficiency can cause fatty livers (in young dogs), increased blood clotting times, stunted growth, kidney issues, and decreased eating or anorexia, According to Tiffany Tupler from PetMD,".
Check out for the signs, which clearly indicate choline deficiency:
Weight loss
Vomiting
Lack of appetite
Fatty liver
Low stamina
Lethargic
Body pain or muscle stiffness
If your furry pal indicates any of the above symptoms for a long time, then it is advisable to take him to the vet. Let them do a full body check-up of your canine, accordingly, they will prescribe the medicine for your pup.
FAQs
What are the natural sources of choline?
For your dog's diet, chicken, flaxseed, salmon, and eggs, are the natural sources of choline. Before buying your dog's meal, it;'s better to check the ingredient list, to ensure your pooch is getting all the essential nutrients in his diet.
How much choline do dogs need?
The experts recommend 20-40 mg of choline for your furry pal. Plus, twice a day is more than enough for those dogs who are diagnosed with canine cognitive disorder. In addition, if your dog is under medication, then choline supplements may mix with the medicine that regulates sugar level.
What ingredients should not be in dog food?
If your dog food contains choline, then make sure no filler ingredients to be there of large quality because choline is one of the beneficial ingredients. While buying food for your dog make sure it does not include ingredients like wheat, soy, corn, milk, artificial flavour, cooked bones, etc.
Reference:
Raditic, D. M., Remillard, R. L., & Tater, K. C. (2011). ELISA testing for common food antigens in four dry dog foods used in dietary elimination trials. Journal of animal physiology and animal nutrition, 95(1), 90-97.
Schaefer, A. E., Copeland, D. H., & Salmon, W. D. (1951). Duodenal Ulcers, Liver Damage, Anemia and Edema of Chronic Choline Deficiency in Dogs: Seven Figures. The Journal of Nutrition, 43(2), 201-221.
Mendoza-Martínez, G. D., Hernández-García, P. A., Plata-Pérez, F. X., Martínez-García, J. A., Lizarazo-Chaparro, A. C., Martínez-Cortes, I., Campillo-Navarro, M., Lee-Rangel, H. A., De la Torre-Hernández, M. E., & Gloria-Trujillo, A. (2022). Influence of a Polyherbal Choline Source in Dogs: Body Weight Changes, Blood Metabolites, and Gene Expression. Animals : an open access journal from MDPI, 12(10), 1313. https://doi.org/10.3390/ani12101313
Choline Chloride — Wikipedia