Have you ever wondered🤔 What is ash in dog food? Well, here's a hint: it's not ashes from a mystical bonfire party! In the world of pet nutrition, the term "ash" carries a rather unique meaning.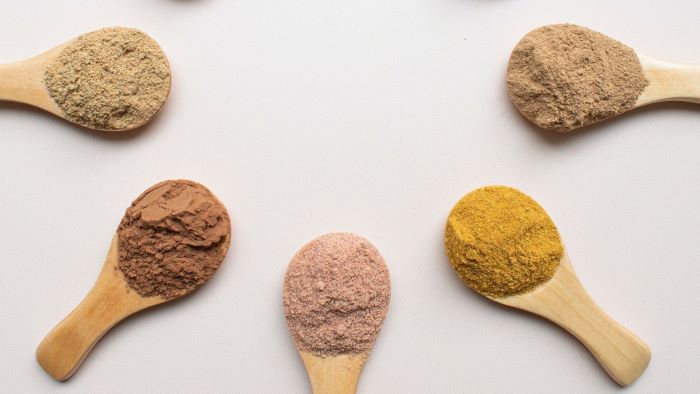 Picture this: you're at the supermarket, scanning the aisles for the perfect dog food. Among all those labels and ingredients, you spot a strange term – "ash." What in the world does ash have to do with your dog's nutrition?
Well, sulk not, because we're about to delve into this intriguing topic and make it not only informative but also fun! So, put on your detective hats🕵️‍♂️ and get ready to unlock the secrets of ash in dog food.
What Is 'Ash' in Dog Food?
Ash in dog food isn't the remnants of a cosy campfire or the aftermath of your dog's great adventures. In the pet food world, "ash" is a term used to describe the mineral content left behind after a sample of the food is burned at high temperatures.
"Ash provides many essential minerals and is, therefore, an integral part of a balanced diet and proper dog nutrition", say experts at PetMD
Essentially, Ash is what's left when all the organic matter, like proteins, fats, and carbohydrates, has been burned.🔥This mineral remains gives us insight into the types and amounts of minerals present in the food, which are essential for your dog's health.
So, where does this ash come from? In dog food, ash mainly originates from two primary sources:
Animal-Based Ingredients: Ingredients like bone meal, fish meal, and meat by-products are rich in minerals. When these are included in dog food, they contribute to the overall ash content.
Plant-Based Ingredients: Even plant ingredients contain minerals, and when they're a part of your dog's diet, they add to the ash content. This includes vegetables, grains, and legumes.🌱
Understanding these sources is crucial because they influence the overall nutritional profile of your dog's food. Different ingredients can lead to varying ash levels, which might be beneficial or problematic depending on your dog's specific needs.
The Role of Ash in Dog Nutrition
Think of ash as Mother Nature's mineral bank, providing a reserve of nutrients to support your dog's bodily functions.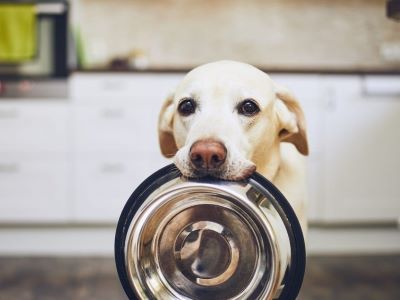 These minerals are essential for various processes[1], such as bone health, muscle contraction, nerve transmission, and fluid balance. Without them, your dog's body simply couldn't function as it should. Here are some key minerals found in ash:
Calcium: Vital for strong bones and teeth, calcium also plays a role in blood clotting and muscle function.
Phosphorus: Works in tandem with calcium to maintain bone health and is crucial for energy metabolism.
Magnesium: Supports muscle and nerve function, as well as bone health.
Potassium: Essential for heart and muscle function, as well as maintaining proper fluid balance.
Zinc and Copper: These are required in small amounts but are essential for various enzymatic reactions and overall well-being.
These minerals are essential for your dog's growth, development, and overall health. That's why ash content in dog food matters more than you might have thought.💡
On the flip side, an inadequate supply of minerals due to a lack of ash can lead to nutrient deficiencies and long-term health complications. Balancing ash content in your dog's diet- not too much, not too little, but just right!⚖️
Concerns About Ash in Dog Food
While ash in dog food is essential for providing vital minerals, excessive levels can lead to some significant health concerns for your dog.
High ash content can contribute to the formation of crystals and stones in your dog's urinary tract. Excessive mineral intake, often caused by an abundance of ash, can strain your dog's kidneys over time[2].
Some dogs may experience gastrointestinal discomforts, such as diarrhoea or constipation when consuming dog food with excessively high ash levels.⏳
To protect your dog's health, it's essential to become a wise pet parent. Here's how you can read dog food labels🏷️ to evaluate the ash content: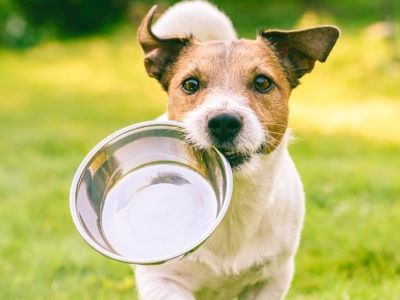 Check the Guaranteed Analysis: Look for the "Guaranteed Analysis" section on the dog food label. This is where you'll find information about the food's nutrient content, including ash.
Compare Brands: Compare the ash content in different dog food brands. This will help you choose a product that aligns with your dog's specific needs. Keep in mind that the ash levels may vary based on the type of food (e.g., wet or dry) and the ingredients used.
Consult with Your Vet: Your vet👩‍⚕️ can provide guidance on what ash levels are suitable for your individual dog. Factors like age, breed, and any preexisting health conditions should be considered when determining the right food.
While there are no specific regulations on ash levels, regulatory bodies, such as the Association of American Feed Control Officials (AAFCO), establish nutritional standards that pet food manufacturers must meet. These standards help ensure that pet foods provide essential nutrients in appropriate quantities.📜
To boost palatability if your dog is picky, try mixing in the best dog gravy granules with his regular food. Just be mindful of how much you add, as too much could unbalance your dog's nutritional needs.
Practical Tips for Dog Owners
When shopping for commercial dog food, take the time to read labels carefully. Every dog is unique. Consider your dog's breed, age, activity level, and any health issues when selecting a commercial dog food.
Quality dog foods list named animal proteins (e.g., chicken, beef, salmon) as the primary ingredients. Avoid products with vague terms like "meat by-products" or "animal digest."🍖
Review the guaranteed analysis on the label to check the ash content. While there's no universal ideal, moderate ash levels (around 8-10%) are typically safe for most dogs. However, consult your vet for ash-level suggestions.
If you're preparing homemade meals for your dog, ensure they receive essential nutrients. Consider supplements💊 recommended by your veterinarian or nutritionist to fill any nutritional gaps.
If you want to feed your dog something other than commercial dog food, refer to our guide on what can i feed my dog instead of dog food.
Be attentive to changes in your dog's health, weight, and energy levels. If you notice any unusual signs or behaviours, consult your vet promptly. They can help you adjust your dog's diet as needed.
FAQs
How Much Crude Ash Should Be in Dog Food?
Complete dog food can be expected to have an ash level anywhere from 4% to 10%. Those with higher meat recipes can have an ash level closer to 10%. So don't be alarmed to read about ash in your pet food! It's just showing you that there are minerals within the food.
What Is Ash in Dog Food?
Ash, sometimes noted on pet food labels as "crude ash," is a term used to describe the mineral content (calcium, phosphorus, magnesium, zinc, etc.) of a given recipe. This is a highly abundant nutrient in the body which helps to make up important tissues, including teeth and bones
What Is Ash in Dry Dog Food?
Ash is the residue from heated organic products including proteins, fats and carbohydrates. By heating these products, it isolates essential minerals which can be used in a dog's food to support normal physiological function.
Summary
In the world of dog nutrition, understanding "What is Ash in Dog Food?" is important. Ash, the mineral that remains left after incineration, provides essential nutrients vital for bone🦴 health and overall well-being.
However, it's not all smooth sailing. Excessive ash levels can lead to health issues in our pets. Therefore, striking the right balance in your dog's diet becomes crucial – not too much, not too little, but just right.⚖️
So, the next time you see that enigmatic term "ash" on your dog food label, you won't be left in the dark. You'll know that it holds the key to a healthier, happier life for your furry family member.💖🐶
If your dog begs non-stop for food, it's important to curb this behavior. Learn how to stop dogs from begging for food with this useful guide
Reference:
ANALYSIS OF ASH AND MINERALS. (n.d.). | UMass
Brown, S. A. (2023, September 19). Urolithiasis in small animals | MSD Veterinary Manual.